How To Play Slither.io Online?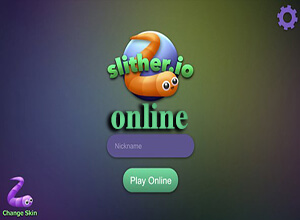 Slither.io online is a game that can be played online using web browsers on devices such as PCs and IOS or Android powered devices.
The Slither.io online game is a game with a snake theme that can be played online by multiple players. It is similar to the ancient snake themed games but the videos and graphics quality are much superior in this advanced version. The game can be accessed by the players on servers that are not blocked which has resulted in it being extremely popular.
 Tips To Conquer Your Opponents
There are several tips that can be very essential to a player if they want to conquer their opponents. The Slither.io player should aim at making it first to the center in order to consume as many orbs as possible including those of your opponents. The player can also surround their opponents' snake to confine it. In addition, the player should try crossing the paths of the larger snakes in order for them to come into contact with your snake which will result in them bursting.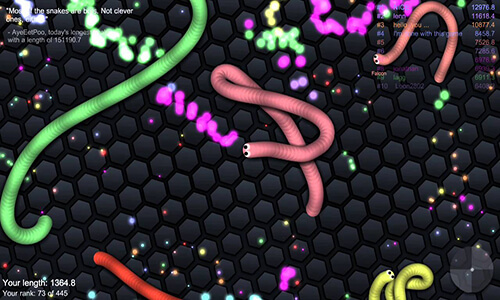 How To Control Your Movements
Controlling the snake in Slither.io online game is very simple. The snake movements can be controlled by the use of a mouse or the keyboard. When using the mouse the snake will move in the direction of the pointer. The buttons on either side of the mouse are essential in boosting the speed of your snake. While using the keyboard the arrow buttons are used.
Features Of Slither.io Online
The Slitherio online game does not have a sound feature which makes it ideal to be played in environments that require silence such as school or the office. The game has a sharing feature that allows you to share the game with your friends and family on social media platforms. Sharing the game leads to the unlocking of new skins.
The size of your snake is not a determinant of whether you will win or lose the Slither.io online game. Both the small and large snakes have equal chances of winning what matters are the tricks and techniques the player uses. It is possible for players with small snakes to play against opponents with larger snakes and defeating them. They can do so by playing tricks so that the larger snake bumps into you and by so doing it will burst and your snake can feed on it.