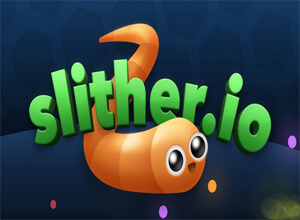 Slither.io is an ancient classic game of snakes that grow larger by feeding on tiny pellets. This game will be interesting even to those individuals that dread snakes. The snakes in the game are totally harmless.
What Is Slither.io?
The intriguing thing about Slither.io is that unlike earlier versions you are able to compete with other players. Competing with other players makes the game more engaging and gives the player a bit of an adrenaline rush. The snake continues to grow longer as it feeds on tiny pellets just like in the ancient versions. It is possible to feed on the tinier snakes of your opponents. The biggest threat in the game however is getting fed on by the snake, you have to stay attentive!
By continuously feeding on the tiny pellets your snake will become huge in size and at some point, you might have to feed on the tiny ones in order for your snake to get their share of tiny pellets too. It is very possible to appear on the leader board but you will have to put some extra effort to earn that. Your skills will have to be better than those of your opponents.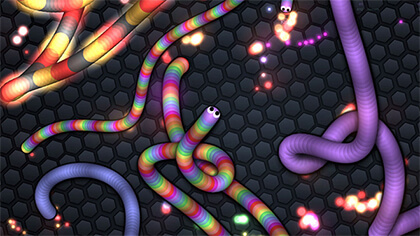 The Features of Slither.io
There are twelve varying designs in Slither.io from which a player can opt to decorate their snake. It is possible to challenge your opponents by participating in multiplayer competitions. The game is played online which means that it is globally accessible with millions of players participating so the multiplayer competitions are endless. The neon graphics that have been used in the display make the snake appear lively and vivacious. Slither.io can be accessed using operating systems like Android and IOS. It is also available on web browsers. Invisible skin for Slitherio It is a method that many players are curious about and used by game-winners.
Slither.io Game Developer
An individual known as Steve Howse is responsible for the development of Slither.io in addition to other amazing games such as Flappy 2048 Extreme and Circle Push. Steve Howse owns a company known as Lowtech Studios. The game was released into the market in March 2016.
Slitherio Controls
If you are using the keyboard to play Slither.io you can use the arrow keys to control the movements of the snake. When the mouse is being used the cursor can be used to regulate the snake movement direction. The clicking of the mouse charges the snake to move at the maximum speed. When using the arrows on the keyboard to control the snake it is advisable to use the full screen to avoid spontaneous scrolling.