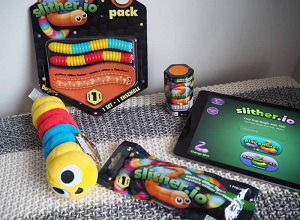 After the immense popularity that the Slither.io online game received the company has finally released Slither.io toys for both girls and boys. These toys are available in different stores for lovers of the game.
Features Of Slither.io Toys
For the die-hard fans of Slither.io there is some good news. The company has finally released a set of Slither.io toys which are in line with the theme of the game. The toys are available for both male and female children. The toys are as flexible as the snakes in the game and appear in fifteen different skins. The toys come with an extra Slither.io figure that has been randomly selected. Slitherio toys are moving fast on the shelves faster than dirt can get a hold of them which can be associated with it being the most popular snake themed online game.
The Slitherio toys do not require batteries in order to function. They are very flexible and can be bent into various shapes. Every toy packet consists of one Slither.io figure that has been selected at random. It is therefore not possible for the buyer to make requests on the specific Slither.io figure they want in their package.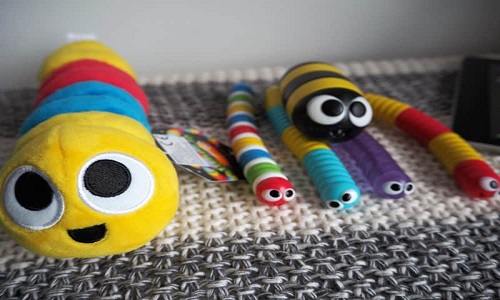 Types Of Slither.io Toys
Due to public demand, the Slither.io toys are eventually here and they come in various types.
The first is the Bendable Slither figure- Blind Bag which comes in fifteen different slithers. The unique feature about this type of toy is that they come with a slither that increases collectability.
The second type is the Bendable Slither Figure-3 pack. This type of toy comes with three pieces in one package. Two of the slithers are visible while one is concealed.
The third type of toy is the Build-a-slither Blind Bags. This type of toy comes with the components of making the snake, unlike the others that have an already made snake. The steps are easy and the components are assorted which means you can make your slither as unique as you want.
There are other types of Slither.io toys all different in making such as the Build-a-Slither Mega Pack, Build-a-Slither Multi-Pack, Vinyl Collectible Figures, 24″ Bendable Plush, Bendable Small Plush, and the Blind Box Plush w/ Backpack Clip.
Advantages
The Slither.io toys are safe and appropriate for use by children of all ages. The different types of toys are intriguing as each varies from the other in terms of looks, complexity, and components.If you are bored with this game, you can check games like Slither.io and check out their toys.