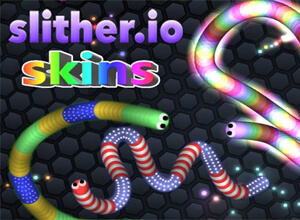 The Slither.io skins are the different customized skins that are available in the Slither.io online game and the player can select the one they like most.
There are many different types of Slither.io skins in the game all of which are custom made. The skins are unlocked when the player shares the game on social media platforms. It is therefore compulsory for the player to share the game on their social media or otherwise they won't get to enjoy the various customized skins.
The Various Slither.io Skins
There are various Slither.io skins that make the game more interactive and enjoyable. The skin is oftentimes referred to as the player's avatar. The snake is what identifies you to the other players so you want yours to be as unique as possible. The skin of the snake is also the first thing your opponent sees. The different Slither.io skins are unlocked by the use of different methods. The good thing is that you can change the skin of your snake as often as you like. The game is mostly about survival tactics. It shows how different individuals react to danger in the environment or when it is a survival for the fittest kind of situation. Many players want to improve their unblocked play Slither.io game-winning tactics by different skins.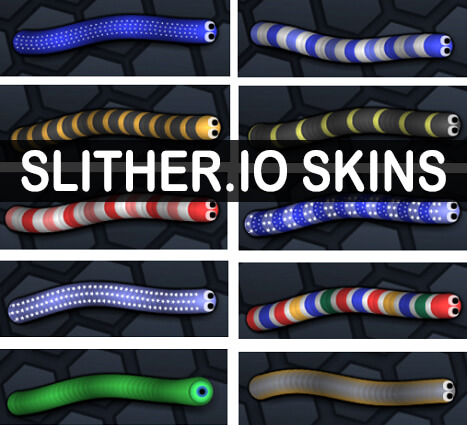 How To Unlock Slither.io Skins
If a player wishes to unlock the Slither.io skins the process is quite simple and easy. The first step is opening the home page of the game by searching for it on web browsers. Once the homepage appears there will be two options visible at the bottom of the page on your right. The first option will be to share the game on Facebook and the second will be to share with Twitter.
Select the social media platform you wish to share the game on. When you finish sharing the game on your social media go back to the homepage of the game and refresh the page. There will be another set of options available rather than those of sharing. This option will ask you if you wish to change the skin of your snake.
Selecting Your Snake Skin
When you click on it you will find a variety of Slither.io skins available and you can select the one that you love best. The direction allows you to move from one skin to the next. When you find the one that appeals to you the most click on the save button and your changes will be automatically saved.
Features Of Slither.io Mods
Country Flags Skins
Team Logo Skins
Create your Skins
Mouse zoom in , zoom out control
See your current X/Y Position
Monitor your FPS
See your Best Score
Connect with your friends to same server
Direct connect server list
Auto Nick and Settings Saving
Changer Your Background
Game Graphic Mode (low/normal/optimized)
Default Graphic Mode (Low/High)
Selection Tags
Skin Rotator Timer
New Slither.io Menu
Mod Extension (need google chrome)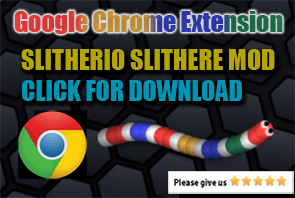 Mod Extension (needs tampermonkey or others at bottom)

You must have [CLICK which one you want + if you dont want chrome use second download button]
TAMPERMONKEY CHROME  / TAMPERMONKEY OPERA / GREASEMONKEY MOZILLA
VirusTotal Scan: Slither.io Mods